Get The Best Payouts For Unwanted Cars In Newcastle
If your car isn't going anywhere, may we suggest – you get rid of it? An old car costs more money to run than its worth. If your care is constantly breaking down, you may have room for it in your mind- not your garage. The trouble with old cars – what do you do with them after they pass a certain age? You could pass them to a nephew. Get a towing service to tow your car to a car junkyard. Or get it valued by a Cash for Car dealer?
Selling your unwanted car just became a real option
Many in Newcastle aren't aware that you can sell an old car for cash. Are we kidding you?
No. You can sell a car – regardless of its model, make or condition to a cash or car dealer. Also referred to as Car Removalists, sometimes, Cash for Car dealers specialise in buying old cars with the low commercial value attached to them. Once Cash for Car dealers buy your old car, they will strip it for parts. Then, sell the car's metal body to recycling yards.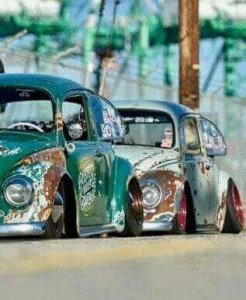 The margins on unwanted cars in Newcastle is fair, it is not extravagant
It is enough for Cash for Car dealers to give their clients a small sum of money for their old cars. Yes, if you have a brand new car for sale, Cash for Car dealers like us at Tip Top Cash for Cars Newcastle will give you the market price for your car which could be as high as $13,999. However, if your car isn't working anymore, you'll have to be more reasonable and accept a lower price that will be between $50 to $1500.
Reasons clients sell their unwanted cars to Tip Top Cash for Cars?
Established an unwanted car buyer.
Top prices guaranteed.
Accept all cars regardless of condition.
Cash on delivery.
Pick up and collection of the vehicle from the client's residence.
Full assistance with paperwork.
Service within all Newcastle suburbs.
Incentives for referrals to family and friends.
Got an unwanted car you'd like to sell? Consider Tip Top Cash for Cars
Reputation, friendly service and fair price always make us a Cash for Car company you'll always want to do business with.
A registered unwanted car dealership
You have to be registered to trade in unwanted cars. State laws regarding the purchase and sale of Unwanted Cars are strict. All dealers must adhere to the law, meticulously. Tip Top Cash for Cars understands the laws regarding sale adhering to them meticulously. You will always be given a fair deal and a fair price when you go with us. To obtain a FREE Car Valuation, call a Member of Staff now on 0487 002 222.